As a result of bringing together both wings, the Department of Punjab's Technical Education Wing and the Department of Industries' Industrial Training Wing, the Department of Technical Education & Industrial Training (DTEIT) was set up, during the year 1977. Presently, the DTEIT's Industrial Training Wing is responsible for conducting vocational education in the Punjab state.
The Union Government of India's apex body that is the National Council of Vocational Training (NCVT) works at the national level and structures the guidelines that govern the technical training centers – the Government-based Industrial Training Institutes (ITIs) and the privately-owned Industrial Training Centers (ITCs). In the respective states, the State Council of Vocational Training (SCVT) implements the NCVT's policies.
As part of vocational training, both theory (30%) and practice (70%) are incorporated. Also, the aspiring candidates can choose among an array of NCVT and SCVT trades. Through the NCVT trade courses, upon course completion, the National Level Trade Certificates (NLTCs) can be acquired; while the SCVT trades lead to acquiring the State Level Trade Certificates (SLTCs).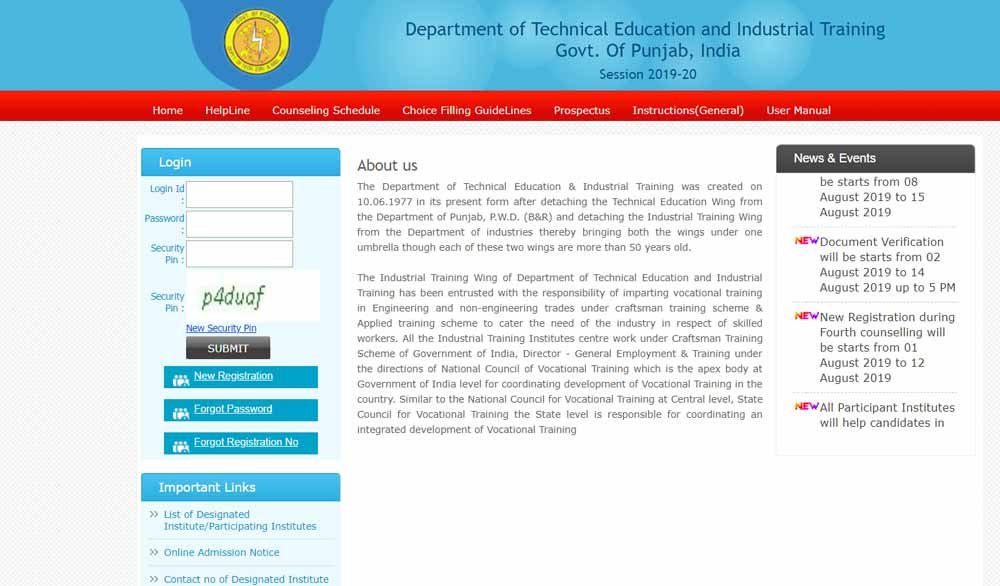 Armed with the NCVT/SCVT certifications, the students can avail the national level and state level jobs, respectively.
Punjab ITI – 1st, 2nd, 3rd, or 4th Sem Result
The students who have given the semester exams of the trade programs at the Punjab centers can view their results on the official website of Punjab's DTEIT, http://www.punjabitis.gov.in/ITIPortalPages/PortalHome.aspx#ITINews. The NCVT's official site, https://ncvtmis.gov.in/Pages/Home.aspx, can be accessed for checking the examination results, too.
Punjab ITI Merit list 2023
Visit the website, www.itiresult.in, for gathering more information on the vocational trade programs that are held across the various Indian states. Punjab ITI merit list.
| | |
| --- | --- |
| Exam Name | Details |
| Punjab ITI admission | More Details |
| Punjab ITI online form | More Details |
| Punjab ITI courses | More Details |
| Punjab ITI counselling | More Details |
| Punjab IIT Result | More Details |
| Punjab ITI Website | http://www.punjabitis.gov.in/ITIPortalPages/PortalHome.aspx#ITINews |
| Punjab NCVT Website | https://ncvtmis.gov.in/Pages/Home.aspx |

  Download Android App for NCVT & SCVT ITI Result – Click Here