The Department of Industries at Itanagar of the Government of Andhra Pradesh is the appointed body that governs the functioning of the technical training centers in the Indian state of Arunachal Pradesh. As per the 1950s Craftsmen Scheme that was implemented by the Union Government of India, a series of government-run Industrial Training Institutes (ITIs) and privately-owned Industrial Training Centers (ITCs) were established across the different states in the country.
Both the National Council of Vocational Training (NCVT) and State Council of Vocational Training (SCVT) work in unison to conduct the skill-based training programs. The NCVT frames the policies of the technical training centers; and in turn, the SCVT conducts the courses as per the given guidelines in the respective states.
As an aspirant who is seeking to gain technical know-how, you must know that there are NCVT and SCVT trades to choose from. Depending on the chosen courses, the National Trade Certificates or State Level Trade Certificate will be awarded after successful completion of the programs. Accordingly, you will be eligible to apply for jobs at the national or state level.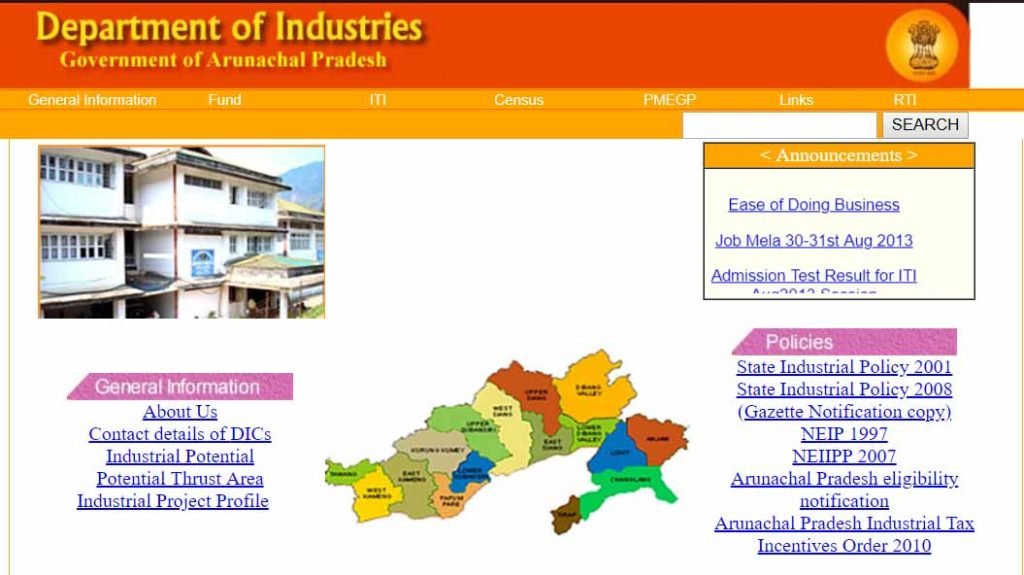 Arunachal Pradesh ITI – 1st, 2nd, 3rd, or 4th Sem Result
Both the NCVT and SCVT trade programs are held in a series of 4 semesters. For the students who have appeared for the exams of 1st, 2nd, 3rd, and 4th semesters, they can check their exam results of the respective semesters upon browsing the Department's or NCVT's official website that is http://indarun.gov.in/index.htm and http://www.ncvtmis.gov.in/pages/home.aspx, respectively.
Also, you can visit the site, www.itiresult.in, to know more about India's skill training programs across the different states.

  Download Android App for NCVT & SCVT ITI Result – Click Here

| | |
| --- | --- |
| Exam Name | Details |
| Arunachal Pradesh ITI admission | More Details |
| Arunachal Pradesh ITI online form | More Details |
| Arunachal Pradesh ITI courses | More Details |
| Arunachal Pradesh ITI counselling | More Details |
| Arunachal Pradesh IIT Result | More Details |
| Arunachal Pradesh NCVT Website | http://indarun.gov.in/index.htm |
| Arunachal Pradesh ITI Website | https://ncvtmis.gov.in/ |