In India's Haryana state, the respective state Government appointed the Skill Development and Industrial Training Department (SDITD) for governing the technical training centers that are inclusive of the government-owned Industrial Training Institutes (ITIs) and privately-managed Industrial Training Centers (ITCs).
At the national level, the National Council of Vocational Training (NCVT) has been entrusted with the responsibility of overseeing the functioning of the vocational training centers; and at the state level, the State Council of Vocational Training (SCVT) is required to work as per the NCVT's given guidelines.
The ITIs and ITCs were constituted across the Indian states by the Union Government of India for imparting technical know-how to those aspirants who are more interested in vocational training as compared to continuing with conventional studies.
The aspiring candidates have a wide choice in trades that come under the NCVT / SCVT category to choose from. Based on whether they pursue NCVT or SCVT trades, they are awarded the National Level Trade Certificates (NLTCs) or State Level Trade Certificates (SLTCs), respectively. Armed with the NLTCs, they become eligible to apply for the national-level jobs; the SLTCs are needed for applying to the state-level jobs.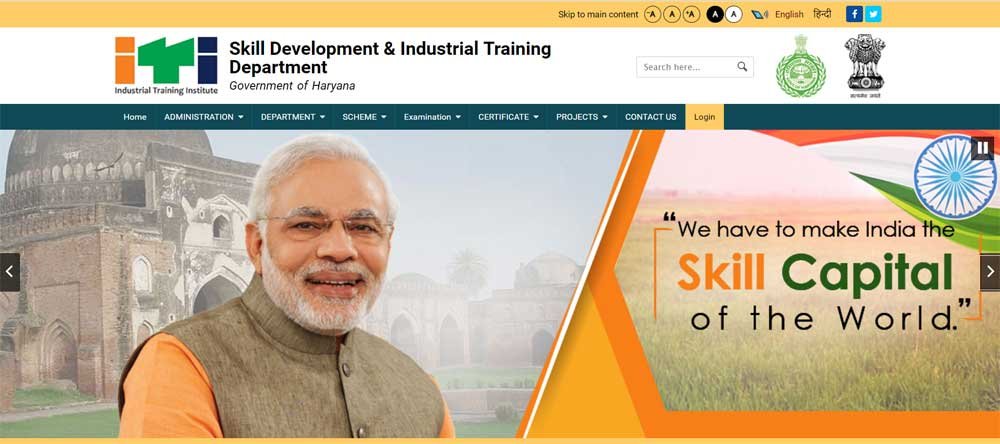 Haryana ITI – 1st, 2nd, 3rd, or 4th Sem Result
The pupils who have given their examinations for any of the 4 semesters of the trade programs in Haryana can check or download their results from the SDITD's official website, http://itiharyana.gov.in/en. Besides, the NCVT's official website, https://ncvtmis.gov.in/Pages/Home.aspx, contains information on the semester exam results as well.
Haryana ITI Merit List
The site www.itiresult.in can be browsed, also, for obtaining more information on India's vocational training courses.

  Download Android App for NCVT & SCVT ITI Result – Click Here

| | |
| --- | --- |
| Exam Name | Details |
| Haryana ITI admission | More Details |
| Haryana ITI online form | More Details |
| Haryana ITI courses | More Details |
| Haryana ITI counselling | More Details |
| Haryana IIT Result | More Details |
| Haryana ITI Website | http://itiharyana.gov.in/en |
| Haryana NCVT Website | https://ncvtmis.gov.in/Pages/Home.aspx. |